Daprato Statuary Company Founded
Daprato Statuary was founded in 1860 in Chicago, Illinois.  It was founded by the 4 DaPrato brothers, American immigrants from the Tuscan town of Barga, Italy.  They were statue-makers.  In fact, their whole town was statue-makers.  They had the idea to move to America and furnish and sell statues in a new land.
John E. Rigali was their younger cousin who was a prodigy statue carver.  He chose to go apprentice under the Daprato brothers at the age of 16 and he left Italy for America.
John E. Rigali worked his first year for room and board. He slept, ate, and worked in the studio's basement at Van Buren and Clark streets. By night he and the Daprato brothers fashioned the figurines. By day he sold them to the Chicago residents.
He eventually suggested the business switch from making novelty statuettes to supplying churches with altars and statues. In 1890 he became President of the firm and oversaw its growth into a worldwide ecclesiastical art producer and distributor.
Growth Explodes Worldwide
In the late 1800's Daprato Statues and other furnishings set the standard for religious art around the world.
By 1917, Daprato Statuary Company operated locations in Chicago, New York, Montreal, Canada, and in Pietrasanta, Italy, near the famous Italian Carrara Marble Quarry, which is still a source for many of our marble projects today.
The company evolved into managing complete church interior decorations.  From the Artistic to the Architectural, and everything in between.  Their commitment to quality has endured, and we now approach every project with the same fervor, fearlessness and creativity as our ancestors.
In 1881, John E. Rigali, the great-grandfather of the firm's five current full-time family members, immigrated to Chicago and began working with the Daprato brothers after completing his art training with the well-known instructor Maestro Colognieri of Florence. By 1884, John E. Rigali became a partner, and ultimately in 1890, president of Daprato Statuary Company. The firm was headquartered in Chicago at the corner of Van Buren and Canal Street.
In 1909, our studios received the title of "Pontifical Institute of Christian Art", an honor bestowed by His Holiness Pope St. Pius X. We continue to wear this title with pride, memorializing the Holy Father's coat of arms within our company crest.
The Daprato Statuary Company forged on through the years with a family member guiding the organization through every generation. In 1960, under the guidance of Robert Rigali, the organization took on a new name, Daprato Rigali Studios, and in the wake of Vatican II, the company successfully reinvented itself turning change into growth, and challenges into opportunities. Daprato Rigali Studios steadily expanded its dedication to artistic church decoration and statuary over the decades, building a nationwide reputation of excellence and consistency.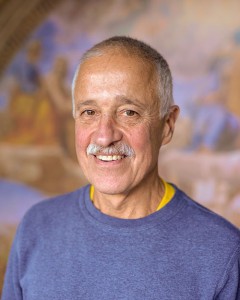 Licensed Architect / Stained Glass Director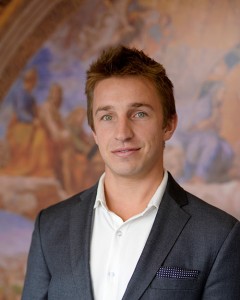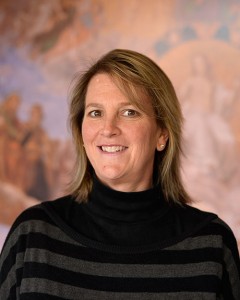 Lead Artist | Stained Glass + Creative Art Leader
Decorative Paint Manager, Stained Glass and Project Install Specialist
Masonry and Furnishings Fabrication Specialist
Artist + Statue Restoration Specialist
Stained Glass and Window Frames Specialist
Stained Glass and Project Specialist
Stained Glass Design & Fabrication
Stained Glass Department Leader
Stained Glass Fabrication Specialist
Marketing, Branding and Social Media Strategist 
Taylor Rigali
Stained Glass Projects Assistant and Digital Marketing Strategist
Painting and Stencil Specialist
Stained Glass Technician and In-Field Projects Facilitator
Digital and Technology Manager
Art and Project Associate
Restoration and Painting Specialist