At Daprato Rigali we continually strive to bring in the best talent that we can to work on our teams and projects. If you are interested in working at Daprato Rigali or would like to inquire about possible openings, please fill out the contact form below:
Working At Daprato Rigali Studios
Daprato Rigali Studios employs a talented staff of full-time artists, decorators and craftspeople.  If you are interested in joining our team, please complete our introductory employment application.  We are available to reach via email as well at all times at the address info@dapratorigali.com.
Positions that may become available include:
Project Management
Stained Glass Artisans, Artists and Builders
Decorators
Conservators
Marble Fabricators
Sales
Management
Working At Daprato Rigali Studios
Five generations, one passion: world class quality. For over 155 years the hallmark of Daprato Rigali studios has been the quality of its products and projects. Our company understands that it can only be sound when it focuses on long-term success achieved by consistently offering our customers the highest quality product for the best value. To uphold this philosophy, Daprato Rigali Studios is dedicated to providing the best artists and craftspeople to achieve your artistic vision. Together we carefully analyze and identify how we can provide the absolute highest quality work for every project, regardless of size. Our dedication to continuous improvement in artistry combined with decades of personal experience has resulted in Daprato Rigali Studios being the choice for architectural art, interior renovation, restoration, design services, and endless expressions of art and fabrication.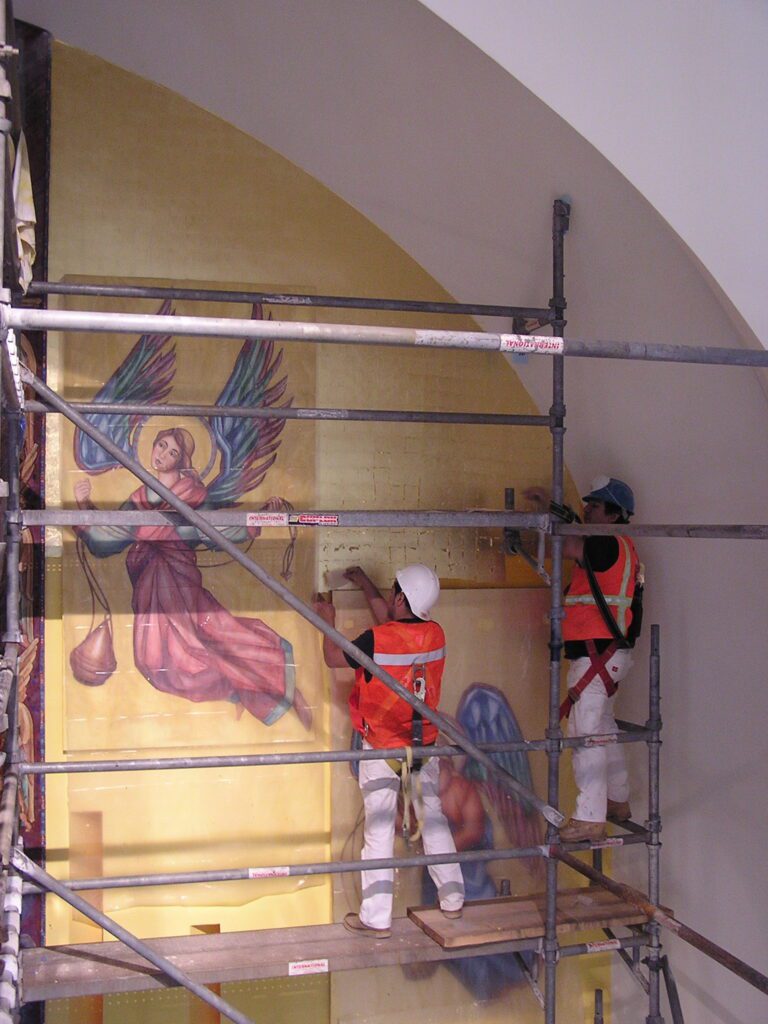 We are creators.  All of us.  Every one of YOU reading this, and each and every one of us at Daprato Rigali.
We believe everyone is born imbued with an innate, divine spark of creative energy.    Tapping into this truth gives us the clarity to build our company, pursue our goals, and collaborate with others who want to engage us in the creative process.
While we are able to bring many decades of experience and knowledge to the projects and problems that we encounter, we specialize in creating new solutions for each client or project.  We believe that we create works of great value and beauty, and we are grateful for every opportunity and challenge that comes our way.
Why Choose Daprato Rigali Studios

OVER 155 YEARS OF EXPERIENCE
Since 1860, we have been providing unmatched quality and craftsmanship of art, interior renovation and restoration.

OUR GOOD NAME
We pride ourselves in continually having the Rigali family guiding the company through every generation, delivering a positive and friendly attitude to all the projects we undertake. Our passion and dedication is our reputation.

OUR PROMISE OF EXCELLENCE
The promise of Daprato Rigali Studios has always been to offer the highest quality services for the best value. We stand behind every product and service we offer, ensuring it's treasured for years to come.

QUALITY WORK, ON ANY SCALE
Whether you are looking to simply repaint a damaged ceiling, or would like to transform your building from floor to ceiling, we can help! No project is too big or too small for our studios. Contact us.