Traditional And Contemporary Stained Glass Pieces
Daprato Rigali Studios has long been involved in the creation of stained glass windows and was the exclusive American installer for the German Stained Glass Studios of F.X. Zettler. Our stained glass studio has been in existence since 1917 and with tremendous growth in the past few decades, has developed into one of the most prestigious and revered studios in the country. We specialize in a broad range of styles, both traditional and contemporary. Our artists are industry pioneers, able to create and restore one-of-a-kind stained glass pieces. We also offer protection, or storm, glass to ensure that your windows are protected from damage caused by the elements, accidents, or vandalism. Our protection glass is also equipped with state-of-the-art venting system to allow proper air flow. We ensure your windows last for years to come.
Churches or buildings planning a stained glass window installation are cautioned to exercise the greatest care in making a choice.  Mediocre work is slowly giving way to higher standards but there is still much glass sold which is unfit for use in beautiful churches.  The most important considerations are those of Color, Light and Composition.  Deep and Intensely rich colors are beautiful, but their use in many churches is undesirable, owing to their tendency to exclude light.  Composition, whether ornamental or figure work, involves the need of the very highest artistic talent.
The numerous examples of Daprato Rigali Stained Glass Windows, which may be seen throughout the country, give striking evidence of superior craftsmanship in both color and composition.  We are proud to say that our Stained Glass division is currently managed by 25-year Daprato employee and licensed architect Jim Thiese.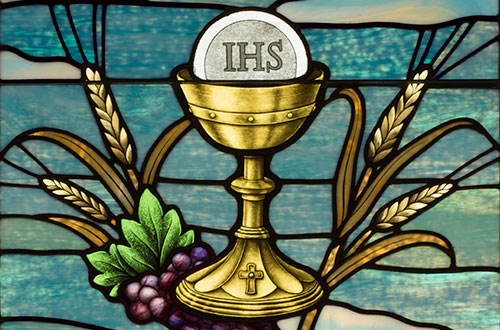 Stained Glass Design And Fabrication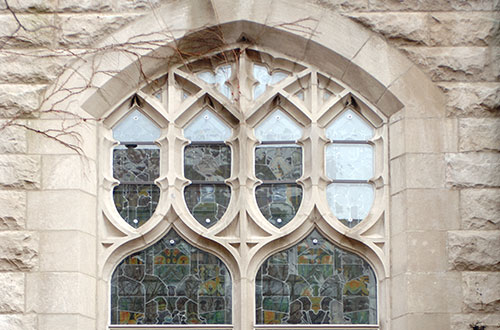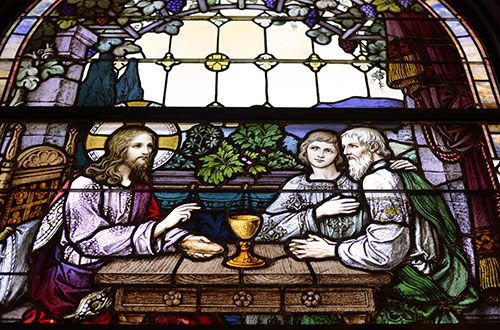 Stained Glass Restoration