CATHEDRAL OF THE INCARNATION (NASHVILLE, TN)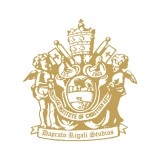 The Cathedral of the Incarnation
NASHVILLE, TENNESSEE
The Cathedral was constructed beginning in 1910.  First, the rectory and school were built and then the Church. The Church construction was completed in 1914.  The Church resembles a typical Roman-style basilica. It is a rectangular structure with an intricate and unique coffered ceiling.
Famous architect Fred Asmus collaborated with Bishop Byrne, and based the structure upon a famous church in Rome – Saint Martin's on the Hill. However, the bell tower was constructed to be similar to that of Saint Damase, another famous Roman church.
Daprato Rigali artists were tasked with the complete interior renovation and decoration of the main worship space.  Our artists began by cleaning every surface in the Cathedral, and then designing and implementing a new paint scheme.  Softer, lighter colors were selected and then applied.  The coffered ceiling allows for extensive architectural art and stencil design.  Lisa Rigali-Galvin, as the primary designer, used her skills to find a perfect stencil and polychroming combination for all interior surfaces and finishes.